Welcome to the 7th edition of our festival of Jewish Art and Activism. FestivALT is a Jewish organization that operates at the intersection of art, activism, and education. We utilize critically-engaged contemporary art, performance and activism as tools for examining the complexities of Jewish Poland today.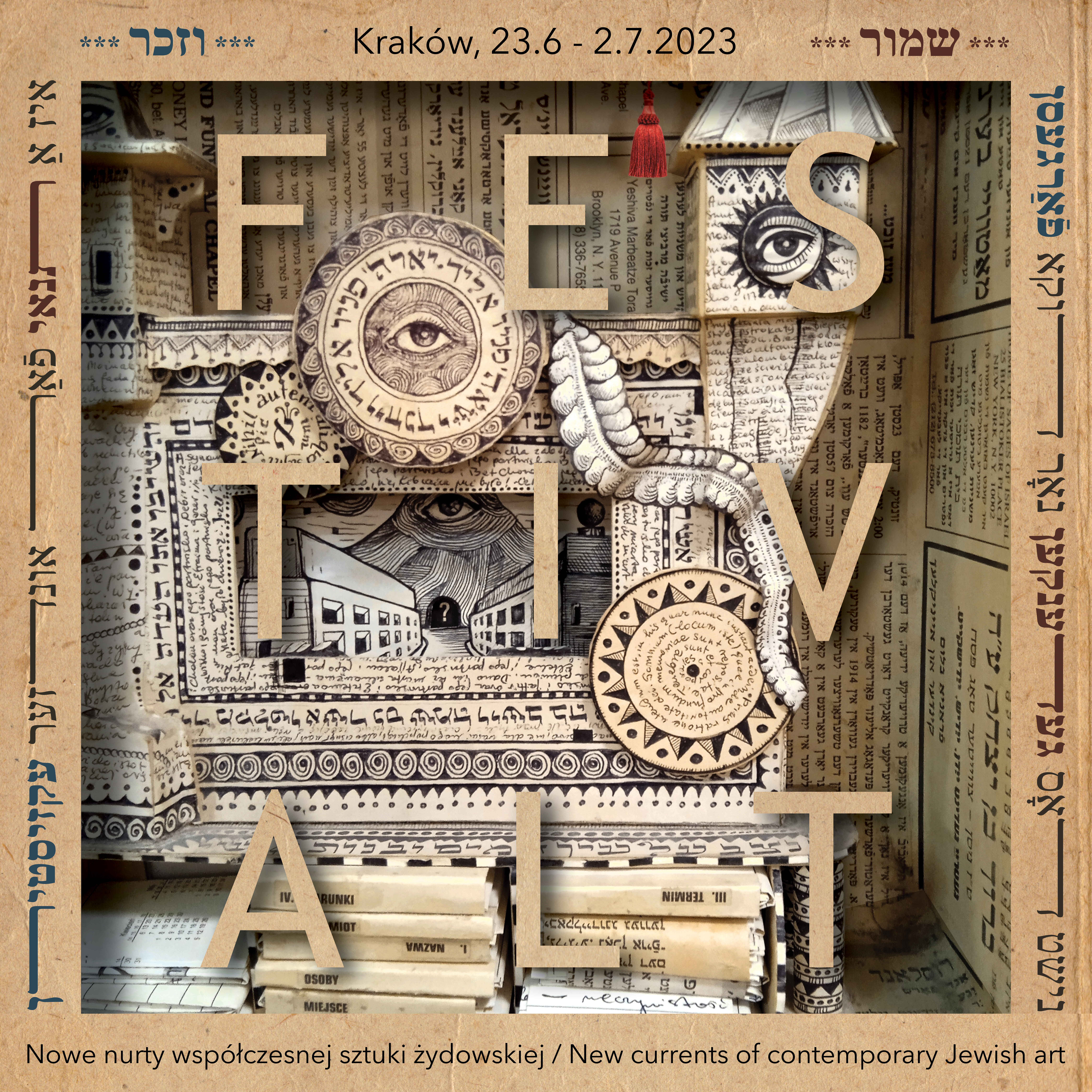 The term Doykait is a Yiddish word that can be understood as "Hereness" or the "here and now". It was an idea popularized during the interwar periods by the Bund (Jewish Socialist Party) and it was most commonly connected to the struggle for Jewish rights and cultural autonomy wherever Jews were living. For the Bund, this meant advocating for the strengthening of Central and Eastern European Jewry. We have titled our 2023 FestivALT "Doykait" as a lens for considering our program, and in a sense, our organization as a whole. Since our inception in 2017, our focus has been to foster and cultivate a uniquely authentic contemporary Polish Jewish identity; one that comes from the nuances inherent in the doykait of modern Polish Jewry. Today, Polish Jewish culture is often understood mostly through the prism of pre-war nostalgia or the Holocaust. At the same time, the presentation of contemporary Jewish culture tends to be from places outside of Poland such as Israel or America. At FestivALT, our focus is on conversations unique to this part of the world that address the complexities of contemporary Jewish Poland and Europe. As Central and Eastern Europe's Jewish communities evolve, there are unique, nuanced identities emerging, and at FestivALT, we create a platform for artists and thinkers to explore the doykait of Jewish Poland today.
Open Call 2023
This year, five projects of artists (Dominika Knapik, Gabriel Bielawski, Marcell Szabłowska, Sasha Langford and Daniela Molnar) were selected from over 90 works submitted to our Open Call. The international Jury was comprised of prominent artists and thinkers: writer Louise Steiman (US), anthropologist Sasha Tycko (US), photographer/writer Jason Francisco (US), theatre director Wojtek Ziemliński (PL), musician Natan Kryszk (PL)t, theatre maker Michael Rubenfeld (PL/CA) and dance artist Małgorzata Haduch (PL). The Open Call project was possible with support of the Jewish Hummanitarian Fund.
Sponsorship
The 7th edition of FestivALT is organized as part of the MultiMemo: Multidirectional Memory: Remembering for Social Justice project, thanks to the support of the European Union under the Citizens, Equality, Rights and Values (CERV) program.
Partners of the 7th edition:
- Tadeusz Cantor's Centre for Documentation CRICOTEKA
- Hillel Krakow
- Jak Zapomnieć Gallery
- Scena Supernova
- Targowa2
MultiMemo Partners
MultiMemo Project Partners:
- CEJI – A Jewish contribution to an inclusive Europe
- Foundation for Documentation of Jewish Cemeteries
- Foundation Formy Wspólne
- Urban Memory Foundation
- Zapomniane Foundation
- Hochschule für Jüdische Studien in Heidelberg
- JCC Warsaw
- Würzburg University